How To Find a Therapist in NYC: A Step-by-Step Guide
Whether you recently moved to NYC or you're a long-time resident, you've probably noticed that the city never stops moving at full speed. From navigating subway routes for grocery shopping to maintaining a healthy work-life balance, everything in New York is entirely different—and, in some cases, significantly more stressful. 
In fact, according to the American Psychological Association (APA), New Yorkers report higher stress levels than the rest of the United States, with common issues like money, work, and the economy causing significant stress. Another study found that New Yorkers also face unique pressures, such as health and wellness concerns, high healthcare costs, and balancing work and home life.
Deciding to seek professional help can be difficult, and finding the right therapist in New York City can make this process even more stressful. Finding a therapist with the right credentials and experience—who fits into your price range and availability and matches your personal preferences and requirements—can feel like a daunting task, especially if you're a first-time patient. 
Here's everything you need to know to find a good therapist in NYC.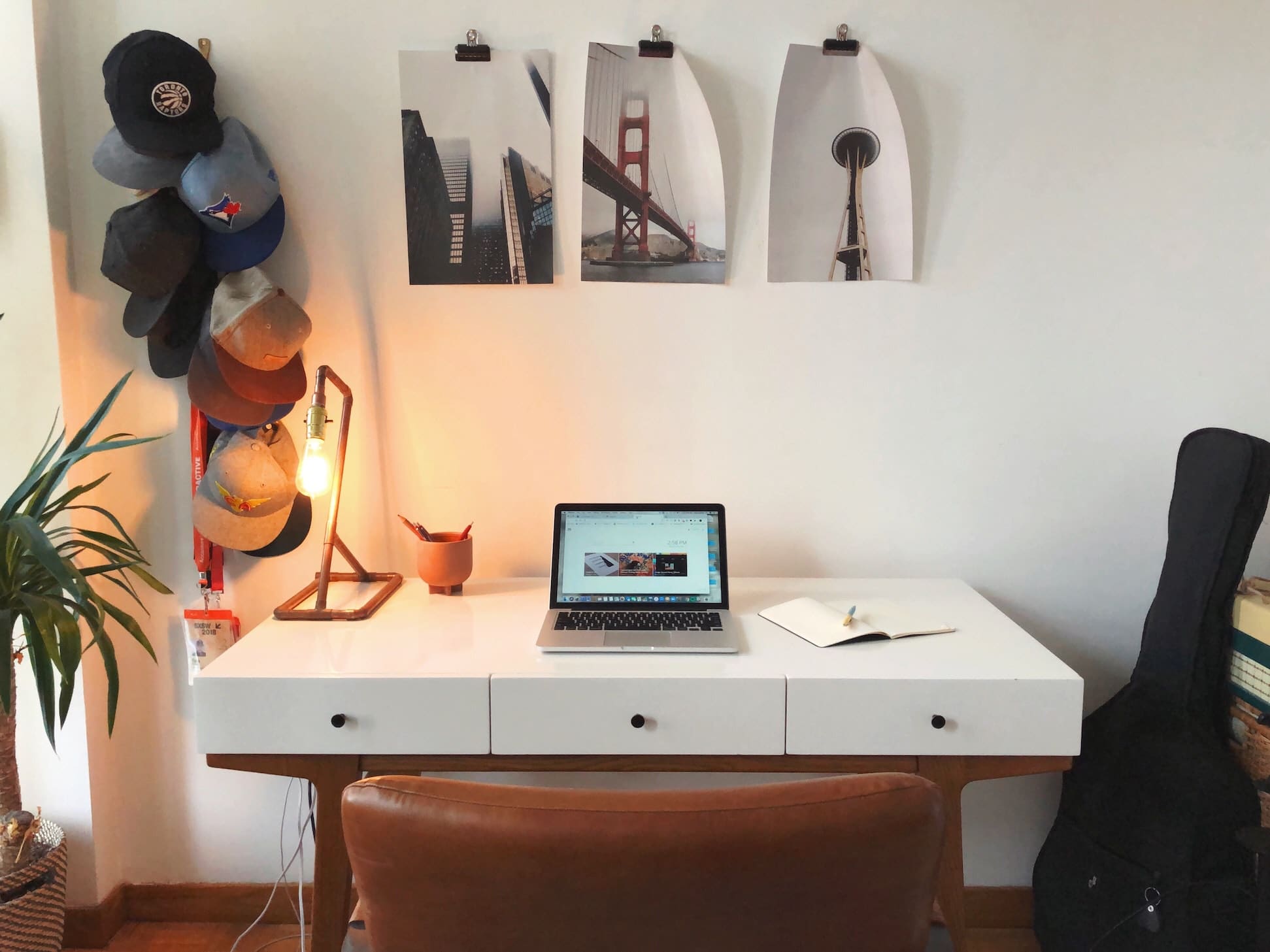 Resources for Finding a Therapist
Starting your search for a new therapist can feel intimidating, but it's possible to make this process easier. Here are some resources to help jumpstart your search.
Ask friends and family members for recommendations.

If a close friend or family member has attended therapy in the past, consider reaching out to them to ask for a recommendation. Your friends and family members can serve as a good source of information if you're struggling with a specific issue.

Use your employer's Employee Assistance Program (EAP) for referrals.

Many employers in New York City offer EAP services for employees. EAPs typically provide over-the-phone or in-person mental health services and short-term counseling services free of charge. EAPs enable employees to access a network of therapists with different areas of expertise and refer employees to professional therapists for longer-term treatment.

Use your insurance company.

If you have an insurance plan that offers mental health benefits, use your insurance company's online therapist directory to search for mental health providers in your zip code.

Check out your school's resources.

If you're a student, check whether your university offers counseling services. If you have children, their schools likely have a counseling or guidance office. School counselors should be able to provide you with the names of clinicians by specialty and location. If you're an alum or faculty member, your college counseling center may be able to connect you to a licensed psychotherapist.

Ask another trusted professional.

Primary care physicians, family practitioners, nurses, acupuncturists, and massage therapists may have psychotherapists in their network and can help refer you to an in-network therapist.

Use the Internet.

Online therapist directories and search engines, such as

Psychology Today

,

the APA

, and

WithTherapy

offer lists of mental health providers by location and specialty. Whether you're searching for a therapist in midtown Manhattan or Staten Island, you can filter your search by zip code or neighborhood. Many online therapy networks also offer short descriptions from therapists explaining their treatment approach, credentials, certificates, and education.

Use an online therapy platform.

Using an online platform like the Therapy Group of NYC is the best way to find therapists who are actively accepting new clients. Online platforms typically provide short blurbs on each therapist's credentials, specialty, and availability, along with options for scheduling an appointment. After finding a potential therapist on an online platform, you can browse their website or social media accounts for additional information.
---
Ready for therapy to work towards your mental health goals?
---
Choosing the Right Therapist
There are several important factors to consider when choosing a therapist from different types of mental health specialists and therapeutic approaches to scheduling and affordability. To get started, ask yourself the following questions.
What type of therapist is right for you?
There are several types of mental health professionals that can provide psychotherapy services. Some of the most common types of mental health providers in NYC include:
Psychologists:

Psychologists treat and diagnose a wide range of mental health conditions. Generally, a clinical psychologist treats patients with more severe behavioral and mental health issues, while a counseling psychologist focuses on healthier people. However, this distinction isn't that important. All psychologists undergo many years of training and often have areas of specialization, and tend to have higher fees compared to many other mental health professionals.

Counselors, clinicians, and therapists:

Licensed mental health counselors (LMHCs) and licensed family and marriage therapists (LMFTs) are masters-level mental healthcare providers trained in psychotherapy. Depending on the treatment setting and area of specialty, they treat mental health conditions, relationship issues, substance use, and family issues. Because LMHCs undergo shorter training than psychologists, they usually offer more affordable therapy options. 

Clinical social workers:

Social workers are similar to counselors in terms of expertise and affordability. However, it may be easier to find a social worker in NYC than a counselor. While many social workers work in community-oriented settings, others maintain private practices.

Psychiatrists:

Psychiatrists are licensed medical doctors with psychiatric training. They can diagnose mental illnesses, perform mental health evaluations, provide psychotherapy, and prescribe prescription medications.
Which types of therapy are you open to and which do you want to avoid?
Additionally, take the time to research the most common types of therapy to gain a general idea of what types of treatment you feel comfortable with. The most common types of psychotherapy, or talk therapy, include:
Along with different types of therapy, many therapists specialize in different treatment modalities, such as group therapy, individual therapy, family therapy, and couples therapy. If you're interested in a particular kind of therapy, be sure to mention this during your initial session.
Other Important Considerations
Do you have any personal preferences?

Some patients prefer working with therapists who share an aspect of their identities, such as race/ethnicity, gender, age, or religious affiliation. Additionally, many LGBTQ patients prefer therapists who share their sexual orientation or are part of the LGBTQ community. If you don't have any preferences, that's OK too.

What's your availability? You might find a great match, but there's no point in reaching out if you'll never be able to meet for an appointment. If you have a busy schedule, teletherapy can help you secure openings that aren't available in traditional therapy settings, such as weekend and after-work sessions.
What's your price range?

Contrary to popular belief, you don't need a health insurance plan to receive quality therapy. If you're searching for more affordable treatment, consider narrowing your list to therapists who offer free initial sessions or sliding-scale fees. Many interns at community clinics also offer free or low-cost therapy sessions. If you're considering teletherapy, many online platforms offer free trials.

Do you prefer online therapy or in-person therapy? Teletherapy delivers professional health services through text messages, phone calls, video conferencing, or live chat. For many patients, teletherapy offers more convenient and affordable treatment options, as it eliminates the costs of transportation and enables patients to access care regardless of their physical location.
Are you struggling with a particular issue?

If you're struggling with a specific issue, consider narrowing your search to therapists with experience treating similar issues. For example, if you're struggling with a mental illness such as obsessive-compulsive disorder (OCD), consider searching for a clinical psychologist with experience treating anxiety disorders. On the other hand, if you're experiencing family issues, consider searching for a family therapist or an LPC with experience treating adolescents.
During your search for a new therapist, make sure to write down a few names. Sometimes, therapists don't have openings that align with your schedule, or their price range might be outside of your budget. 
Remember that it's normal to "shop around" and set up initial consultations with potential therapists. Most mental health providers understand the importance of finding a good fit, and many therapists offer initial (and sometimes free) sessions before committing to treatment.
Scheduling Initial Consultations
After creating a shortlist of potential therapists, schedule initial consultations with each of them. An initial consultation is like grabbing coffee before the first date—it allows you to ask any questions you might have and get a "feel" for each therapist before committing to an appointment. Sometimes those will be short and free. Other times those are a full session, and you can expect to pay their standard rate. 
During initial sessions, consider asking potential therapists the following questions:
What level of education have they earned?

Most psychologists hold a Psy.D. or Ph.D., while licensed clinical social workers (LCSWs), licensed professional counselors (LPCs), and mental health counselors have a master's degree. Meanwhile, psychiatrists, who handle medication management, are licensed medical doctors.



Do they have a license?

If they have a license, look up their license number online on the state licensing board's website to verify that the license is current and check whether they have any infractions. If you're using health insurance to cover the costs of therapy, keep in mind that most insurance plans only accept services from a licensed therapist.

What's their specialty?

Most therapists in NYC can help with a wide range of mental health problems, including mood disorders,

anxiety disorders

, and relationship problems. However, if you'd prefer a mental health specialist with specialized training and experience, you should be able to find one in NYC. Some common areas of specialization include substance abuse, anger management, intimacy issues, life transitions, and couples counseling.

What's their theoretical orientation?

Your therapist's theoretical orientation is their general approach to treatment.

Ask about what to expect during your appointments and how each therapist's theoretical orientation would help treat your specific issues.

Do they accept your insurance provider?

Many mental health providers do not directly take insurance. However, if you have an insurance plan with out-of-network benefits, you can use those with any licensed mental health provider. If your insurance company provides out-of-network benefits for mental health services, you'll be partially reimbursed for your therapy sessions. Some therapists offer lower fees or sliding-scale fees for patients without insurance. If your insurance company provides out-of-network benefits for mental health services, you'll be partially reimbursed for your therapy sessions.
After your initial consultation, take the time to note how you felt. What kind of thoughts and feelings came up during the consultation? Do you feel like you can trust this person? Do they seem like a good fit personality-wise? Did they answer your questions honestly and directly? Trust your gut on this—if it doesn't feel right, consider finding another therapist.
After Choosing Your Therapist
After choosing the right therapist, call, email, or send them a message to schedule your first appointment, or schedule an appointment online.
If your therapist sends you any paperwork before your appointment, fill it out in advance. This way, you won't have to spend any time on paperwork during your first session.
If you're planning to use insurance to cover the cost of therapy, check with your insurance provider to find out about coverage, reimbursement, and whether you need an authorization from your insurer to start therapy.
---
Ready for therapy to work towards your mental health goals?
---
How do you know if you've found the right fit?
During your first few appointments, take note of how you feel. Do you feel comfortable talking to your therapist? Do you feel heard and understood? How do you like your therapist's energy and warmth—or lack thereof?
You might feel like your therapists should have all the answers because of their training in psychotherapy, or you might feel like they should offer empathy and advice to help you navigate your issues. Above all else, it's imperative to be upfront with your therapist about what you're looking for from your treatment. You might need to meet with a few therapists or schedule multiple appointments before finding the right person—and that's perfectly acceptable.
Ultimately, finding the best fit takes time. However, if you're unsure whether therapy is right for you or if your new therapist doesn't feel like a good fit, it can be worthwhile to ask yourself why. Sometimes, it takes time to decide whether a mental health professional is a good fit. If you have a question or concern during the process, it's essential to be open and honest with your therapist. 
What to Expect in Therapy
Before your first appointment, it's essential to assess your expectations. Therapy provides a safe space for you to be vulnerable, express your feelings, and navigate any issues that might be negatively affecting your mental well-being.
However, there's no set rule about how quickly you'll make progress, or when you'll be able to tell whether you and your therapist are a good match. To make the most out of your treatment, remind yourself that:
Therapy requires hard work and vulnerability.
Everyone wants to feel better, but it's important to remember that therapy takes time and effort—both on the client's and the therapist's part. A strong therapeutic relationship can help make the healing process more meaningful and engaging. 
Don't expect to be "cured" or "fixed" just by showing up to your therapy sessions. With a great deal of motivation and an effective therapist, better mental health and a higher sense of wellbeing are achievable. And in New York, there are plenty of therapists, so it's essential to take the time to find the right clinician for your mental health needs.
Therapy is challenging, especially in the beginning.
Therapy is associated with a wide range of benefits, but sometimes it can make you feel a bit worse. You might experience strong emotions and negative feelings while working through challenging issues, and that's completely normal. Vulnerability and honesty are imperative during the healing process, and your therapist will help you through it.
There's no set recovery time.
While some people might notice improvement within a few weeks, it can take much longer for others. In general, experts recommend at least 12 weeks of therapy sessions to see progress and personal growth.
With that said, you should experience improvement. If you've been working with your therapist for a few months and haven't experienced any improvement, this could be a red flag. Evaluate your progress, and consider searching for a new therapist.
Living in New York can feel overwhelming—whether you're a long-time New Yorker or adjusting to city life. To find the best therapist for your mental health needs, reach out to a licensed therapist through the Therapy Group of NYC.
At the Therapy Group of NYC, we know that life in New York can be complicated. One of the professional therapists at the Therapy Group of NYC will help you gain insight into your mental health, find strength, and learn healthy ways to cope with the stress of living in NYC.